What are Tracking cookies
Basically, cookies are text data files of no harm. Websites create these files to record user's preferences and to select the preferred content later on. However, some cookies can pose a threat to your privacy. Tracking cookies is a type of cookies that are shared among several sites. More often tracking cookies are used by advertising services to select the content that will interest the customer. These sources analyze what advertisements will be more relevant and may catch an interest of the user, then this data is spread among the several sites in order to create statistics and generate targeted advertising. Sometimes it collects more private information like your name, geographical location and system parameters. Almost all web browsers have an option of disabling cookies, however functioning cookies are essential for proper work of many sites, leaving no alternative for a user but to turn them on.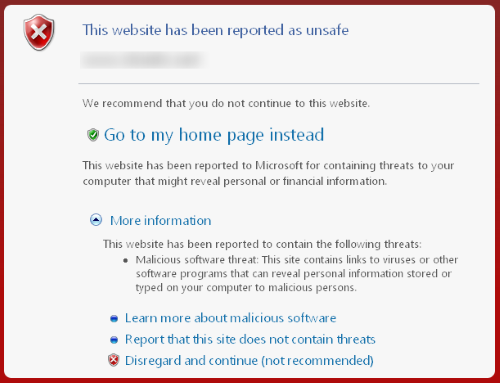 Download Tracking Cookie Removal Tool
Here you can download SpyHunter Malware Suite that can remove browser adware, toolbars, hijackers, keyloggers. It has over 3 million footprints of spyware, viruses, trojans tracking cookies and other types of malware.
Download Removal Tool

to remove tracking cookies
How to remove cookies from web browsers manually
Click on the right upper corner icon;
Go to Settings;
Click on the Clear browsing data button;
Select the proper options and click Clear browsing data.
Click on the right upper corner button;
Choose History and Clear recent history;
Set time range to Everything;
Click on details and make sure the box with Cookies is checked;
Click Clear Now.
Click on the gear icon in the right upper corner;
Point to Safety line;
Click on Delete browsing history;
Choose the proper options and click Clear.
Open Safari menu;
Click on Preferences, then go to the Privacy tab;
Choose Details;
Click Remove All.
Click on Settings menu;
Go to Preferences;
Choose Advanced, then Cookies;
Check "Delete new cookies when exiting Opera";
Close the browser.
How to block unwanted cookies
Click on the right upper corner button;
Go to Settings;
Click Show Advanced Settings;
Click Content Settings;
Choose Block third-party cookies and site data, or click Manage exceptions to add a source to an exception list.
Click on Tools menu;
Go to Options;
Select Privacy;
In the box Firefox will… choose 'use custom settings for history';
Uncheck Accept third-party cookies;
In Keep until choose 'ask me every time';
Or add a source in exception list by clicking on Exception button.
Click the gear icon in the upper right corner;
Choose Internet Options;
Go to the Privacy tab;
Under the Settings category move the slider to define the acceptance level;
Click on Sites to add exceptions.
Click the gear icon in the upper right corner;
Click Preferences and go to the Privacy tab;
Choose the proper option under the Block cookies section.
Click on the icon in the upper left corner;
Choose Settings;
Go to Privacy and security;
In the Cookies section choose Block sites from setting any data.