Products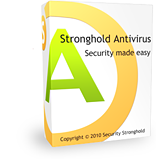 Stronghold Antivirus is an antivirus and antispyware software that provides both superior real-time pro-active (on-access) and on-demand protection for your home and office computer. Stronghold Antivirus identifies and eliminates more than 500.000 known viruses, spyware, adware, trojans, rootkits and other threats with help of regularly updated database of malicious footprints. It also identifies and removes even unknown threats with help of active on-access shield protection.

Thanks to easy, handy and eye-pleasing interface Stronghold Antivirus is great for novice users, and professionals will be amused by the power of its additional features. Being powerful it is still very lightweight and will not consume any noticeable system resources of your computer. You can set up any scan area you want, customize both on-demand and on-access protection modules, schedule scanning with separate settings, add programs to white and black lists and manage them, and more. Choose Stronghold Antivirus to protect your computer from all modern online and offline threats and let our professionals care your PC while you are working or entertaining without problems and infections.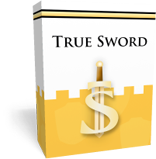 True Sword is a program, developed specially to protect your computer against malicious programs that can do harm to your computer or steal personal information. These programs include Trojans, Spyware, Adaware, Trackware, Dialers, Keyloggers and other viruses. True Sword scans your hard disks, registry and processes and removes all malicious software found. It also removes malicious BHOs and tracking cookies.

Standard anti-virus software doesn't protect against Spyware and other programs that track your internet browsing. Spyware and Adaware can still take root in your system. This is where True Sword comes in, look at the feature to find out more.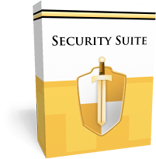 Are you ready to turn your computer into secure stronghold and get rid of spyware, adware and trojans? Then try combined power of Active Shield and True Sword in Security Stronghold Suite! True Sword demolishes malicious scouts that are already in your system, while Active Shield fights against invaders, that are on the avenue of approach to your PC. Get more than a 40% discount right now! If you register Security Stronghold Suite in 15 days after the trial's period beginning, you will also get a useful utility - Stronghold Integrator - as a present.

You will save more than 40% of the combined price, if you buy it in 15 days after the trial's period beginning, and more than 30% in any case.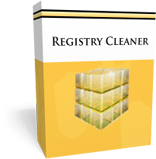 Registry Cleaner is a handy, easy, fast and up-to-date way to increase your computer's performance by scanning and fixing the system registry on 21 different levels.

Meet this safe and reliable way to search and delete various registry problems like wrong paths, invalid shortcuts, erroneous and obsolete data. Registry scanning is fully customizable and all changes can be reverted back.

Make your system stable, fast, and error-free with Registry Cleaner now!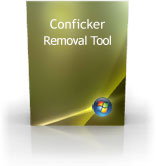 Here you will find different tools to remove particular types of viruses, spyware, adware or other types of pests from your computer. Each tool was created to deal with a specific type of problem, but can deal with a broad range of related problems as well.